We have started the public ticket sales for 2022! We're going for it again: three days of escaping all the craziness of recent times together. With 200+ artists, spread over 13 stages. We will dance until it gets dark, laugh until the sun comes up, stroll along the beaches, chill in hammocks and camp like we are never going home again. We can't get that smile off our faces already…. The Pentecost weekend on June 3, 4 & 5, 2022 will be ours!
Order your tickets with ease in our ticket shop.
Tickets already purchased for 2020 and 2021 are still valid for 2022.
How does ticket sales work?
Through this ticket page.
When you order tickets, you end up in a virtual queue.
When it's your turn, you have 20 minutes to finish your order. So think about which tickets you want in advance.
Good luck!
Being on time = experiencing
Many of you have kept your tickets so there will only be a limited number of tickets available. So get your friends together in the group chat, because it might go really fast with the tickets now…
Line-up: first names announced
The first artists of the mega line up of Freshtival are announced. These include Acraze, Afrojack, Angerfist Live, Antoon, Lucas & Steve, Maan & live band and many more. Check them all out below in the video. We will announce the day's line up per artist when the full line up is announced.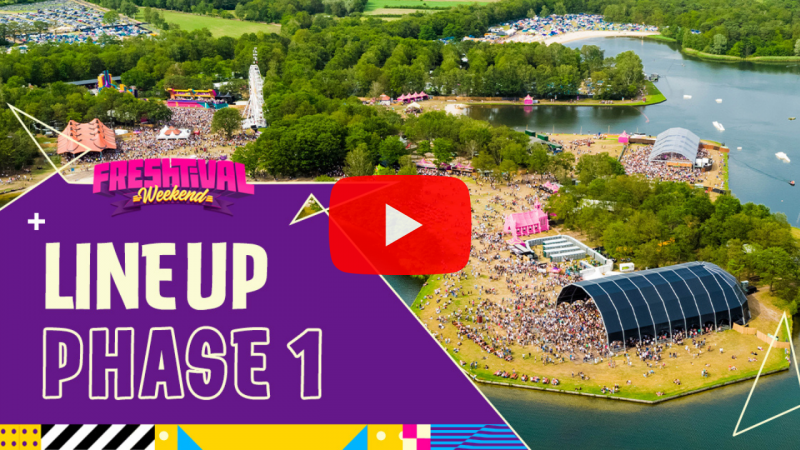 New: Saturday all areas open + firework show
This year, for the first time, all areas will be open on Saturday and we will end the day with a bang: the final show. This makes Saturday, June 4 just as much of a party as Sunday. Just as many areas, top artists and shows. You want to experience that.
Are you going for the real Freshtival adventure?
Then of course you are going for that desired spot at our Fresh Village campsite. The cozy and creative paradise where your mini vacation begins. Right by the water, beach and festival grounds. New this year is that part of the festival site already opens on Friday!
› Order your tickets here for Freshtival Weekend 2022.
Back to overview