The yearning for an epic Freshtival Weekend on 17, 18 and 19 May 2024 (Pentecost) can begin!
Save the dates, text your festival friends and benefit from big discounts.
The coming period we will immerse you with the best images of last year, the latest news and even the first names during the line up release phase 1. This way the fun can already start and we can long for the warm sun during these cold months.
PRE-REGISTRATION FOR THE EARLYBIRD TICKET SALES HAS STARTED!
Benefit from discounts up to €10 per ticket.
Don't forget to inform your family and festival friends about pre-registration to increase your chance of getting tickets at a big discount! Go to this form for pre-registration.
Exclusively for those who have registered, this Earlybird ticket sale will start on Saturday, November 4, 2023 at 10:00 am. Public sale starts Monday, November 6, 7:00 p.m.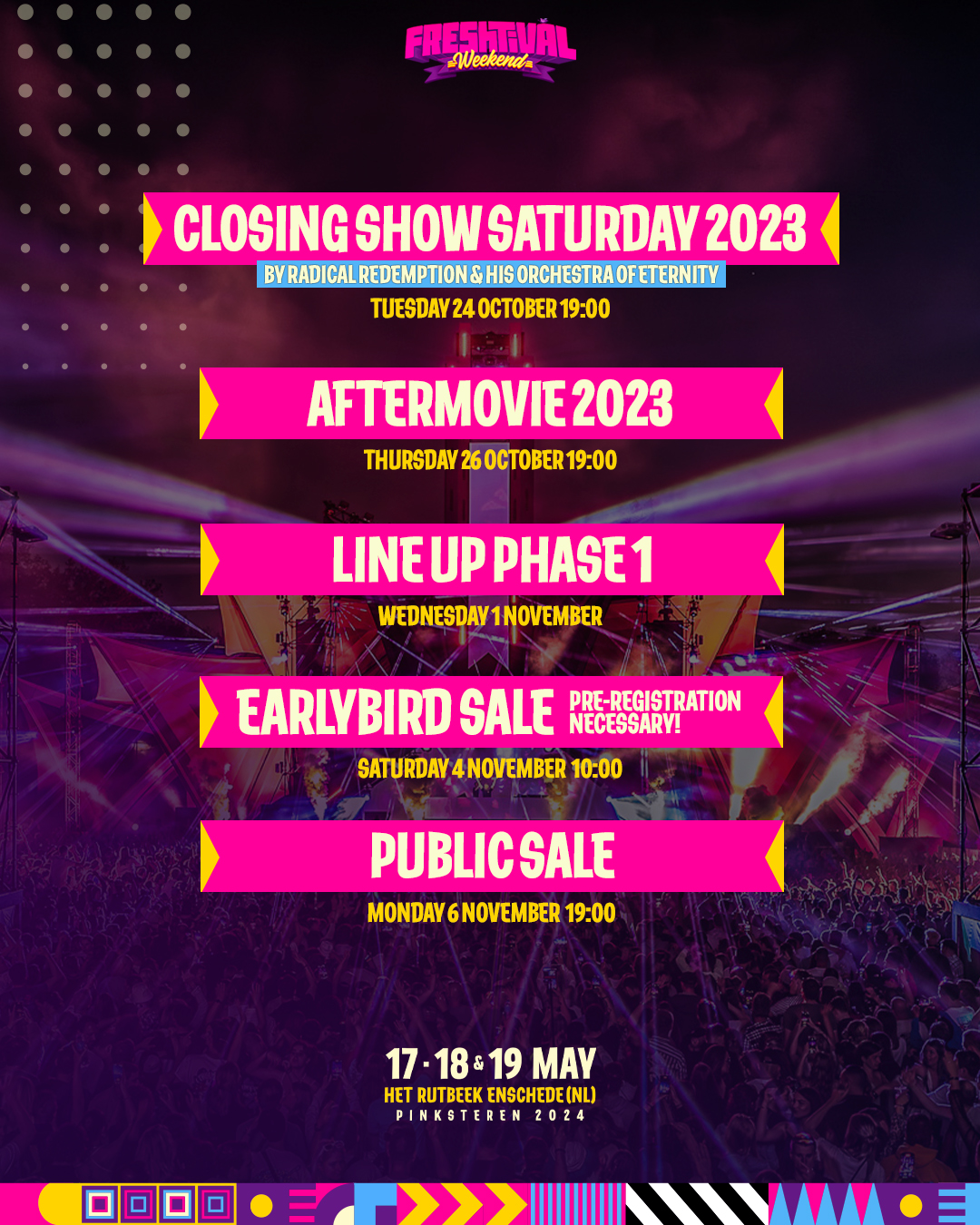 Back to overview