We're stepping it up a notch. Because now that we have 100% green light, Pentecost can't come soon enough! Click here or on the picture for the second phase of our line up, with even bigger names and more musical craziness. Three days of dancing with your friends, into polonaises and out of confetti storms.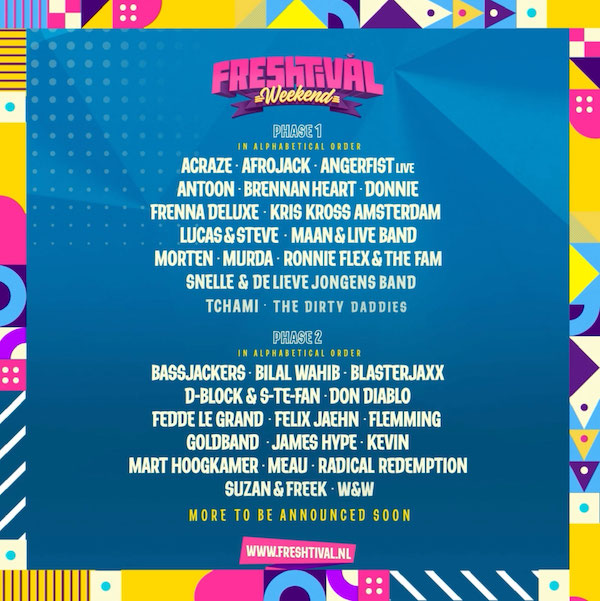 › TICKETS
Many of you have kept your tickets and therefore there is only a limited number of tickets available. So don't wait too long and get your tickets here in our ticket shop.
Escape the ordinary
Circle it in your calendar and share it in all your group chats: Freshtival Weekend 2022 – June 3, 4 & 5, 2022. Three days, 13 stages, 200+ artists.
Back to overview