The long wait is rewarded. Dance to the stars with 200+ artists at perhaps the most legendary edition of Freshtival Weekend ever on June 3, 4 & 5, 2022.
Discover the complete line up + day schedule here.
Don't hesitate too long, because we still have a small stack of tickets left. And remember: for the best Freshtival experience, go the whole weekend. Because 1 day at Freshtival is just way too short!
Go to the ticketshop here.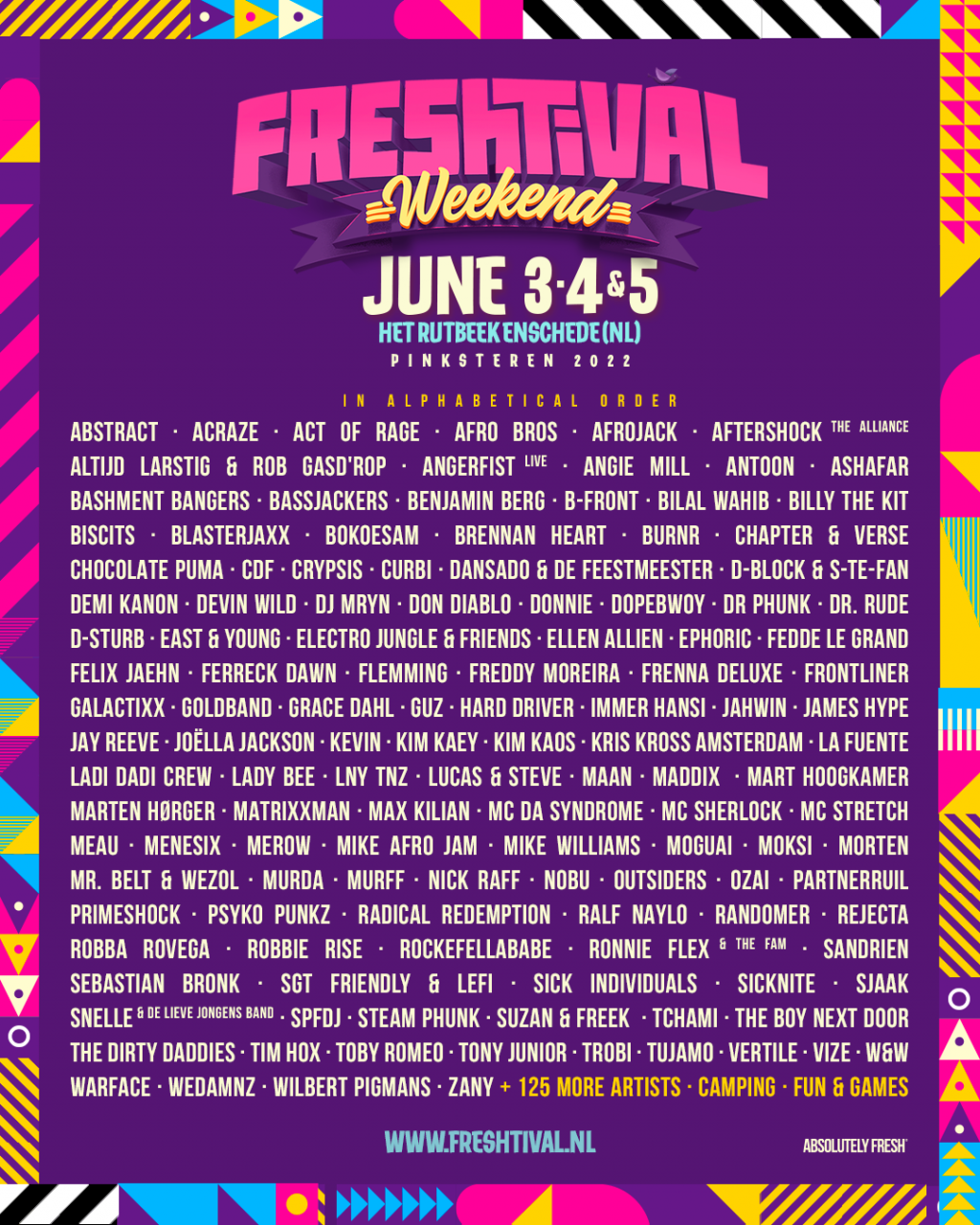 Back to overview